Take care of your air with an AirBird® - Your smart CO2 & indoor climate sensor
Develop healthy ventilation habits with bird sounds and soft lights. Sleep better, feel energized and reduce the risk of allergies with an AirBird® in your space.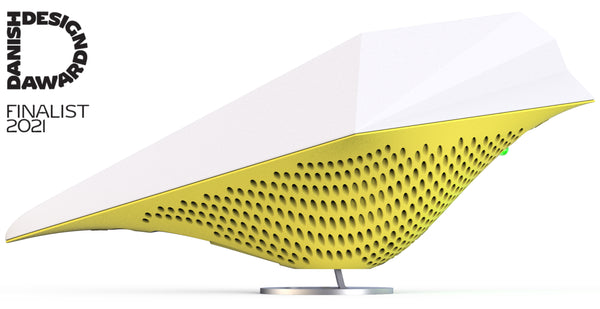 Healthy Indoor Air, Healthier You
Pollutants and poor air quality is invisible to us. Live healthier, sleep better and increase your productivity with an AirBird® in your space.
AirBird® is a high-precision CO2 sensor that prompts you to bring fresh air in when the invisible pollutants in your room build up.
See the air you breathe with the AirBird® indoor air quality sensor.
The AirBird® is a Danish Design Award 2021 finalist, bringing fresh air to homes, offices and schools worldwide.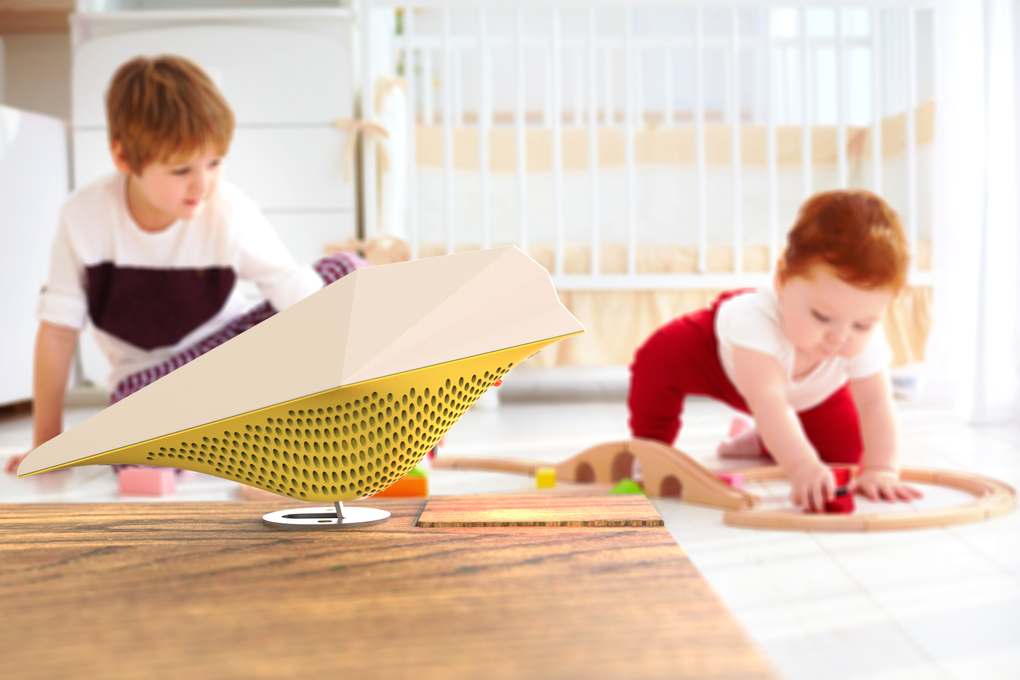 Meet the AirBird® Family
The AirBird® is available in 2 models: AirBird® & AirBird® CONNECT. Which AirBird should you buy for your use? The AirBird® is a stand-alone product alerting you with light & sound signals to bring fresh air into your home AirBird® CONNECT comes with a wireless gateway and a Smart App so you can see your indoor air quality data.
Would you like to monitor a large space with many AirBirds?
The AirBird® Enterprise monitors real -time indoor air quality in facility-wide deployments as a B2B solution.
Install infinite AirBirds in a wireless network & overview entire property instantly.
Facility management reports, notifications, user privileges and API integration possibilities. Instant App & Dashboard access. Notifications, alerts & Reports can be created for various indoor climate parameters.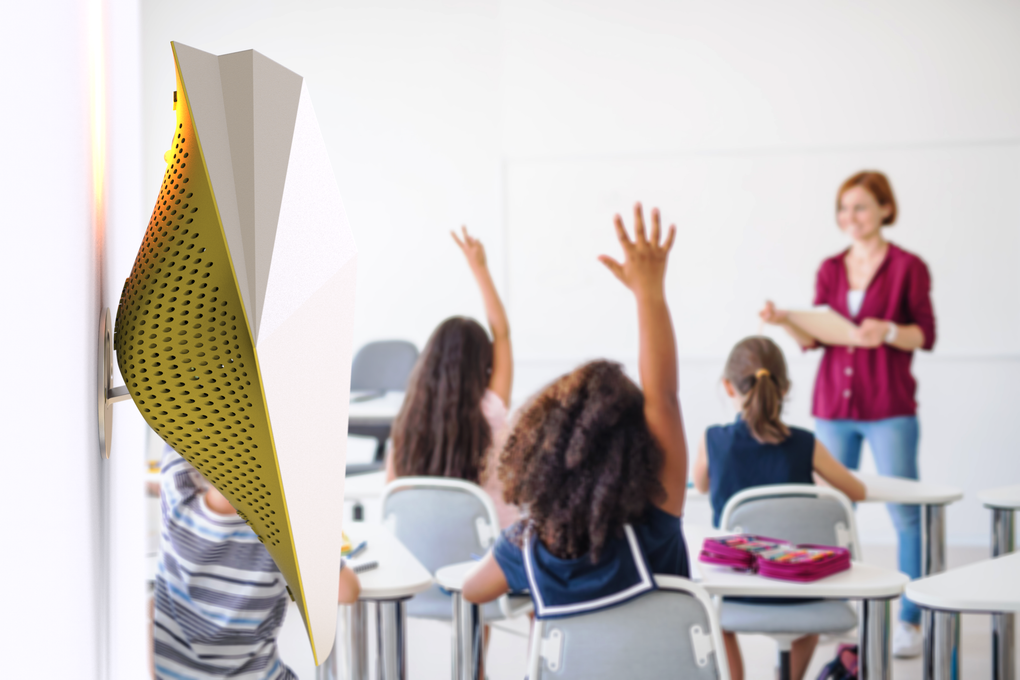 Good design meets clever tech
We bring you over 6 years of research into sensors, pollution and indoor climate to offer a state-of-the-art product, packaged in a thoughtful & elegant design experience. The AirBird® is a Danish Design Award 2021 Finalist!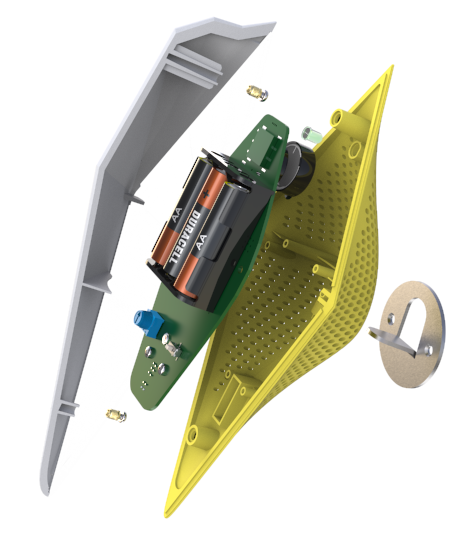 Precision Sensor Fusion

Ultra precise optical sensors measure true CO2 along with temperature & relative humidity for accurate indoor climate.

High Quality Audio

Soft bird sounds notify you of changes to your indoor climate so you can take timely action. Return to normal, safe levels of indoor air is alerted again with sound signals.

As easy as your wall clock

An entire year of operation on 3 x AA alkaline cells, minutes to get going, fit and forget.  Simple, battery driven. No plugs and wire.

Adaptive to your needs

Choose between sound mode, light mode or both (demo mode). AirBird® is a standalone device ideal for single room use.

AirBird® CONNECT model offers AirBird® Smart App connectivity. You can connect up to 5 AirBirds to the same App. Ideal for multi room use. Monitor your indoor air quality from anywhere in realtime via AirBird® Smart App.
Keep asthma &allergies away

Breathe easy, when AirBird® glows green.

AirBird® alerts you how to balance humidity & temperature. Good ventilation keeps mould growth away.

With AirBird CONNECT you can keep an eye on invisible pollutants in your children's room while still maintaining a comfortable temperature for your little ones.

Live & share moments in infection-free spaces

Remember, poor air quality is invisible!

AirBird® chirps as CO2 levels build up alerting you to ventilate for fresh air.

Living and cooking spaces are a cocktail of air pollutants. Let the AirBird® help you minimise the risk of allergies, respiratory illnesses and infections.

AirBird® quietly monitors your bedroom air. Use AirBird® Smart App to improve your sleeping habits.

Wake up to a fresh start every morning.

Learn how to keep your bedroom air fresh as high CO2 levels cause headaches & fatigue. High CO2 levels overnight make you tired! With the AirBird® CONNECT discover ventilation patterns in your bedroom via the AirBird® Smart App. Coach yourself to healthy air habits!

One Home, one App, many AirBirds.

Monitor your home from anywhere. AirBird® CONNECT coaches you to bring fresh air indoors effectively. Setup and start monitoring your space in just a few minutes.

The AirBird® CONNECT uses your home's Wifi and so you can monitor your home remotely no matter where you are - also from work and on holiday!

AirBird® Smart App sends you alerts and notifications to suit your needs.

Make a healthy habit of ventilating.
Learn simple ways to maintain good indoor climate
Adequate and timely ventilation can be as important as eating healthy and exercising regularly. 
The AirBird® coaches you to keep your indoor air fresh and healthy by nudging to ventilate when necessary.