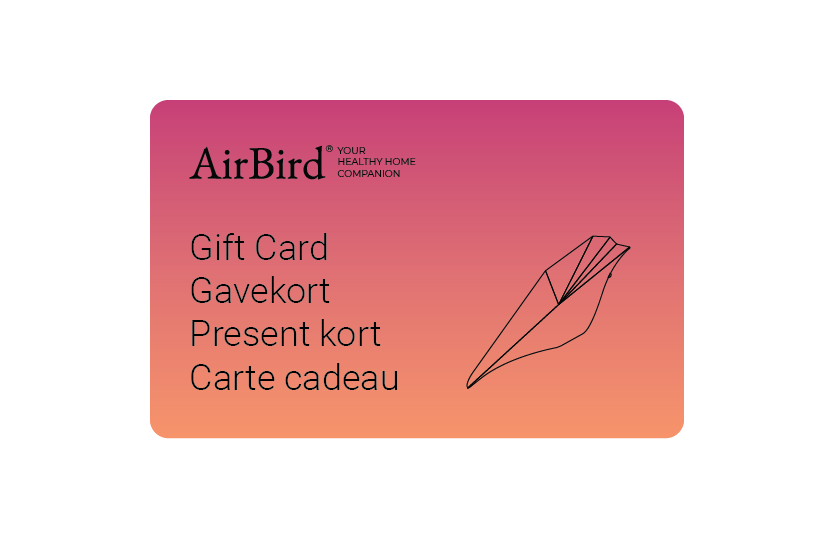 You can purchase a gift card for buying an AirBird® or an AirBird® CONNECT. You will be sent the gift card via email as a code which you can then send to the recipient. Please note a gift card is valid for 1 year from date of purchase and cannot exchanged for cash or other products.
IMPORTANT: The end user of the Gift Card will be charged for shipping based on the actual address of shipping - as it is not possible for us to estimate where the product will be shipped and when it will be redeemed. 
If you would like the Gift Card to include shipping cost to enable the end user to not incur shipping costs, please contact us before placing the order.